IN OUR
COMMUNITIES
We believe everyone deserves a Good Life. With our social impact investments, we extend this mission through and beyond our immediate stakeholder groups—customers, employees, agency owners and investors—to help make communities stronger, lives safer and futures brighter.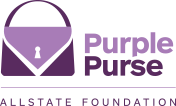 RAISING AWARENESS TO SAVE LIVES
Allstate Foundation Purple Purse provides information on how to recognize, talk about and end financial abuse and domestic violence, an issue that affects one in four women. To help raise awareness and funds, we partnered with actress Kerry Washington to inspire people to donate and join the cause.
GET INVOLVED WITH PURPLE PURSE
AGENTS SERVING WHERE THEY LIVE
"I volunteer in my local community because..."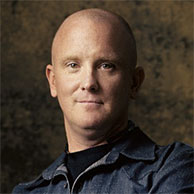 Agent: Joe Schneider
Chicago, IL
Charity: Leukemia and Lymphoma Society
"As a cancer survivor, I am driven to make an impact in people's lives and be a positive source for good."
---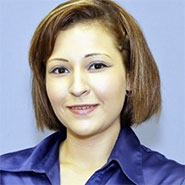 Agent: Beatriz Zaragoza
Los Angeles, CA
Charity: LA Opera Zarauela Project
"I believe that music eduation is so important in the lives of children. It opens the door to new experiences."
GETTING HANDS-ON TO HELP FAMILIES PREPARE
Through SaferLives, we take disaster preparedness a step further to help the community take action. At local events, we provide the know-how and basic supplies people need to build disaster prep kits on the spot.